Wilding Free Mackenzie is a charitable trust (registered as Mackenzie Basin Wilding Tree Trust) formed in 2016 as a vehicle to promote knowledge about the impact of wilding pines in the Mackenzie Basin. The Trust is working hard to provide information to help people understand why it is important to remove wilding pines, and to encourage and enable landowners to remove wildings from their own properties.
It's not about removing all trees, but about having the right type of tree/vegetation in the right place.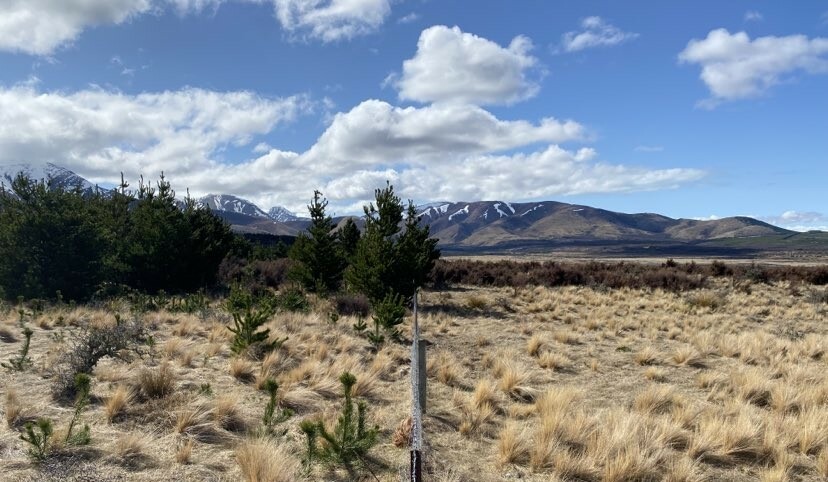 So what is a wilding pine and why are they so bad?
A wilding pine is simply a pine tree that has not been planted, but has popped up by itself, after its seed has dropped from a cone and blown on the wind to a place where it is not meant to be. Here in the Mackenzie Basin the main species of wilding pine are Pinus contorta, Pinus ponderosa, Corsican Pine, Scots Pine, Douglas Fir and Larch.
The negative impacts of wilding pines are diverse and significant, and can be grouped into 4 main headings; water, fire, land-use and biodiversity. Wilding pines are already changing the look and feel of our natural landscapes. They also have the potential to significantly change our way of life if we don't prevent their spread. Read on to learn more.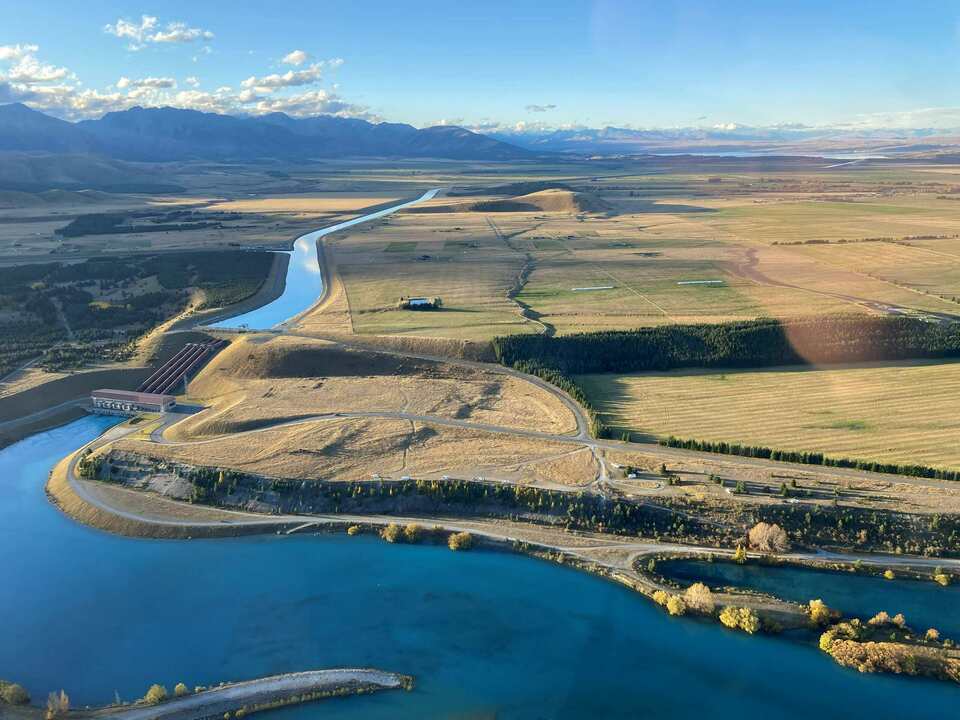 WATER
Wilding pines can reduce groundwater by 30-80%, negatively impacting river flows, lake levels, hydroelectric production, primary industry, and anybody else who irrigates or uses water throughout NZ.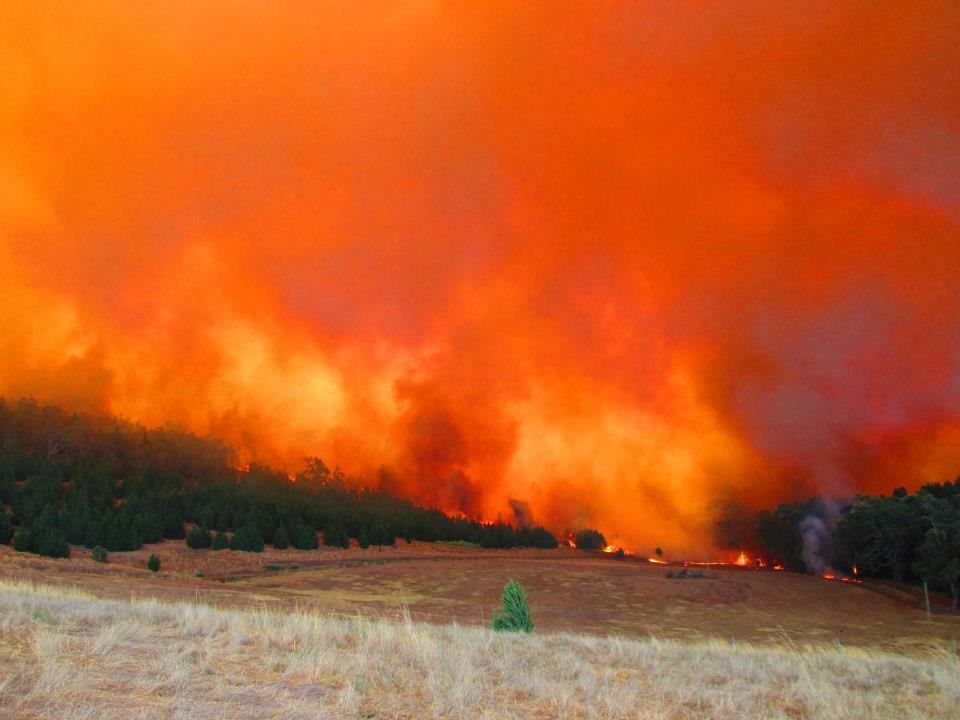 FIRE
Wilding pine species are highly flammable and create significant fire hazard, especially in rural areas where houses and sheds often become surrounded by wilding pine spread.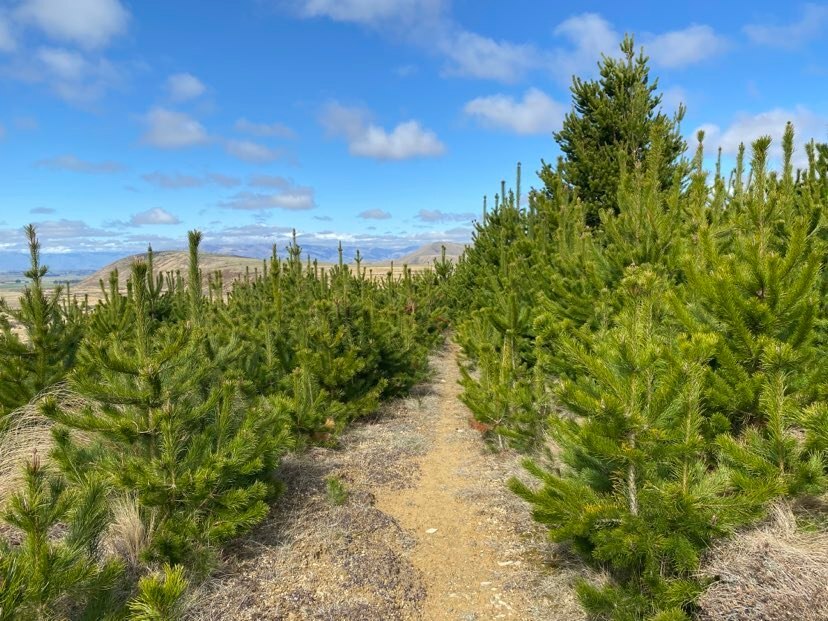 LAND USE
The ways in which we are able to interact with our landscapes are significantly altered when dense stands of wilding pines emerge, rivers dry up and iconic views become obscured. Recreation and tourism opportunities are greatly reduced and productive land uses require more intensive management to eliminate or suppress wilding pines.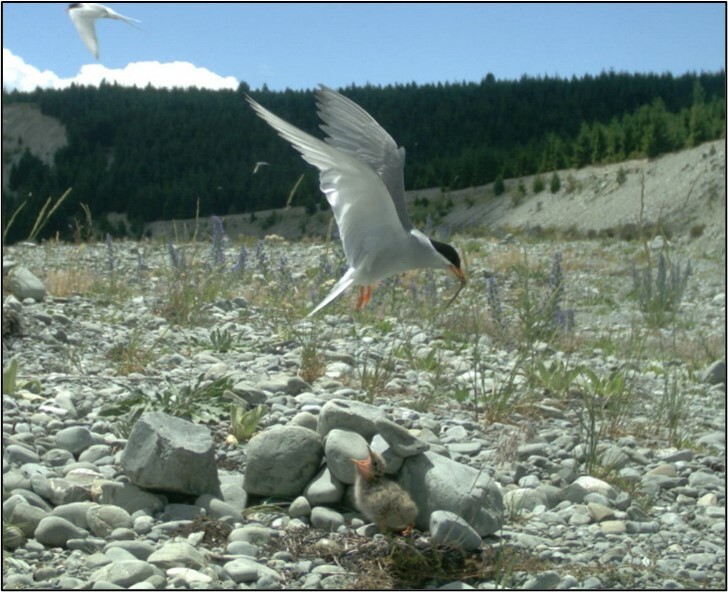 BIODIVERSITY
Wilding pines alter our indigenous NZ landscapes so significantly that many of our native species (fauna AND flora) are at risk of extinction. Entire ecosystems are under threat from wilding pines. This is particularly worrying in the face of climate change which requires resilient natural environments to cope with climate extremes.
Here are some of the ways we are working with our local communities to raise awareness of wilding pines:
Volunteer days
One of the ways the Trust aims to promote knowledge of the issues associated with wilding pines is by holding volunteer days. This short video explains what wilding pine volunteer days are all about.
Support for affected landowners
One of the ways we have supported landowners affected by wilding pines is by offering free native plant propagation workshops. These workshops build knowledge, skills and confidence among locals who are actively removing wildings from their properties and trying to replant with more suitable species.
The Trust consists of 9 trustees, all are landowners in the Basin. The Trust meets regularly, along with representatives from the affected government departments Land Information New Zealand, Ministry for Primary Industries, Waka Kotahi NZ Transport Agency, Department of Conservation, the New Zealand Defence Force; and local government agencies Environment Canterbury, Mackenzie District Council, Waitaki District Council. These bodies all participate in the meetings and collaborate in prioritising and coordinating work, and obtaining funding and resources for dealing with wildings on land within the Mackenzie Basin.
We encourage landowners to continue their work on wilding pine control, and to collaborate with their neighbours and Environment Canterbury to achieve widespread control of wilding pines.
Trustees
Chairman - Ross Ivey - glentanner@xtra.co.nz

Secretary/Treasurer - Bruce Cowan - bjcowan@xtra.co.nz

Andrew Simpson - Andrew@thecairns.co.nz


Simon Cameron - benohau@xtra.co.nz


George Ormond - info@pukakidowns.co.nz


Kaye Paardekooper - kaye@paardekooper.nz


Rob Young - Ryoung@temanahuna.co.nz
Johnny Wigley - johnny@glenlyon.co.nz

Hamish Smith - bendhu@farmside.co.nz




Community Coordinator





Wilding Free Mackenzie is proudly supported by...