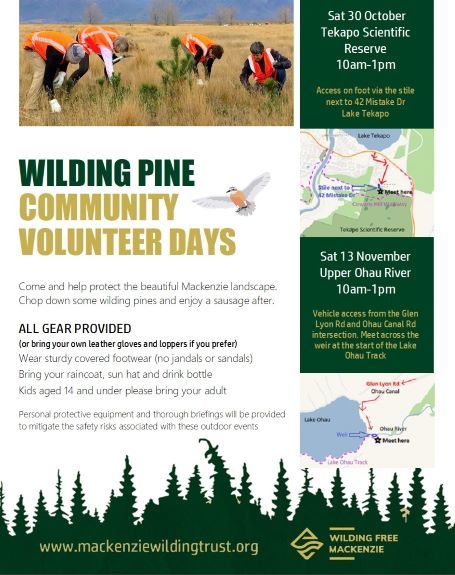 Volunteering with Wilding Free Mackenzie is a wonderful way to contribute to wilding pine control in the Mackenzie Basin. The volunteer season runs between October and April every year with a number of community volunteer events held at a range of locations. Our community events are for all ages and abilities, so everyone is welcome.
Schools, corporates and other groups
If you would like to have a private volunteering event for your sports team, work place or other group please contact our community coordinator who will work with you to organise an event specifically for you and your group.